50+ Brands Who Inspire Us
We've been in business over 2 years, but it seems like it's been a lot longer, especially working with countless AMAZING clients.
As time continues to tick, we can find ourselves looking for inspiration. And we don't mean the kind of inspiration that we take and claim for ourselves. No. We're talking about the kind of inspiration that drives us to:
Be a better small business

Set realistic goals—short term and long

Wow clients with our design techniques

Grab interest with blog readers

Create captivating social media images

The list could go on and on. However, today we want to share the brands we truly are inspired by and for what reason. It could be for a variety of reasons such as, A+ social media posts, lovely brand imagery, gorgeous branding, or minimal and sleek web design.
Let the sharing begin! And we have to be honest, we aren't sharing 50 brands with you today. That would be WAY too long of a post. However we did select a variety of brands that inspire us to be better business owners. Read more to be inspired.
We're inspired by this designer, hand letterer, and art director's minimalist, clean and elegant designs—with a little mix of quirky. She definitely sets the bar high when it comes to combining art and design.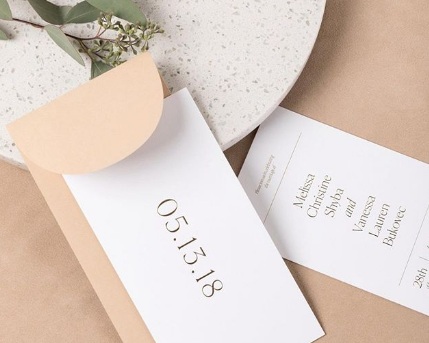 Their brand photography is beautiful, which is fitting because the sell printed photos, gifts, books, which is amazing! Check out their Instagram page if you haven't already.
This business inspires us, because of their commitment to build unstoppable, momentum and spiritual confidence in women. They encourage daily and we find ourselves in LOVE with their passion.
We love Jordan's passion and heart for young women and their marriages. She encourages, is authentic and uses her business as a platform to push women to be something great.
We're inspired by Catherine's Lowe's luxury inspired note cards. For the design, she takes the sleek, minimal approach but adds in her humor through the text. We absolutely love her product line!
This lady has created an amazing community for business owners to encourage each other and fight the competition that comes along with owning a business. . #communityovercompetition
One of our favorite stationary artists, Venamour, is a boutique stationery studio specializing in bespoke ephemera inspired by the creative potential of paper, printing, and typography.
Not only is their branding on point, but they're also one of our favorite fashion stores—we love their artistic approach to styling distinctive clothes and home decor. They serve as a constant inspiration to our design.
This adorable business, Moglea, is a design and letterpress studio in Iowa that creates stationery and other handcrafted paper goods. I fell in love with their unique approach to hand painting and dipping each design before printing.
We love how they create content that reminds women of their worth, unique beauty and purpose. We first stumbled across their magazine in a Barnes and Noble and fell in love with their mission.
We're so inspired by Megan's never ending unique use of color and creativity for bringing different elements into a mood board.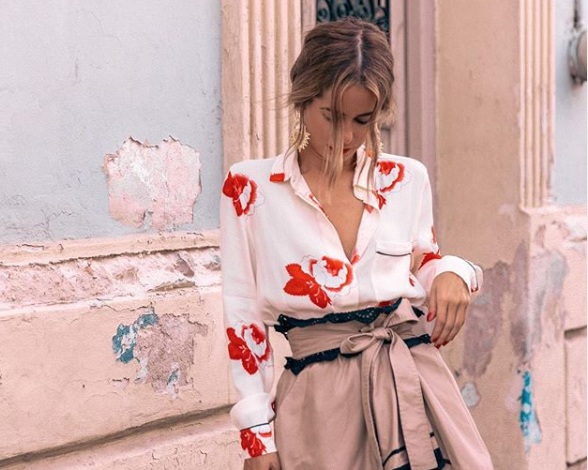 We admire this blogger because she sticks true to her values and isn't afraid to be different in the blogging and fashion industry. Her style is a mix of feminine, classic, and quirky.
We hope you were inspired by some of our favorite brands. You may realize your business's brand could use a refresh. We'd love to chat with you about these opportunities.
B&M Design Co is a boutique design studio established in the Midwest. We design authentic brands for business owners and creative entrepreneurs to flourish. 🌿 We specialize in logo design, visual brand identity, web design, and other design services. We know building a brand is not a simple task, so we want to extend an olive branch, a symbol of peace and victory to allow your brand to flourish.